COMPANY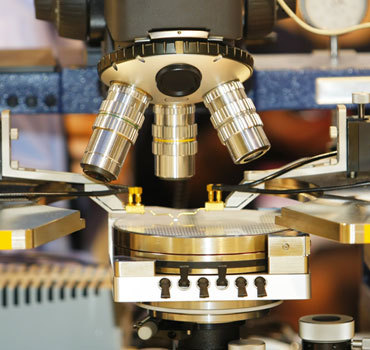 SNTWorks was founded in 2015 by Kwonyoup Kim, who has been working in the field of reverse engineering since 2005 and finished the doctoral course in Information Security at Korea University in 2009.

We have a lot of practical experience with hardware and software reverse engineering, digital forensics and theory of cyber law to discern whether there is an infringement of the software patent or not. Based on these techniques. SNTWorks provides our customers with reverse engineering, Security Assessment of embedded systems, hardware and software exploitation, IP infringement investigation Services. We are always searching for new solutions to the dynamic security problems of embedded devices. Our goal is to offer the necessary tools, skills, and knowledge to enable professionals, hobbyists and makers to enter into the world of embedded devices.

SNTWorks is the leading company in the field of embedded device security and digital forensics in Asia.

HISTORY
TODAY of SNTWORKS
2017
Built Development Team 2017-06
2016
Built Sub-channel Team 2016-01
2015
Certified as a venture company by Technology Guarantee Fund 2015-05
Accredited as a Corporate R & D Center 'SNTWorks Reverse Engineering LAB' 2015-05
Built Embedded R.E. Team 2015-04
Established SNTWorks inc. 2015-03
2014
Started an individual business 2014-12
Our Clients
Clients, the people who inspire us to do our best.
We are proud to introduce our clients. We believe that the challenges they have given us make us better professionals, and that the trust they have placed in us makes us better people.
Great work can only come from great partnerships. Our clients are our partners and our priority. Here are just a few of the amazing clients that allow us to list them.
To join our growing list of clients, please contact us by email info@sntworks.kr, telephone (+82 70) 45707211
See more at: